Fighting for Injury Survivors in San Antonio and the Surrounding Communities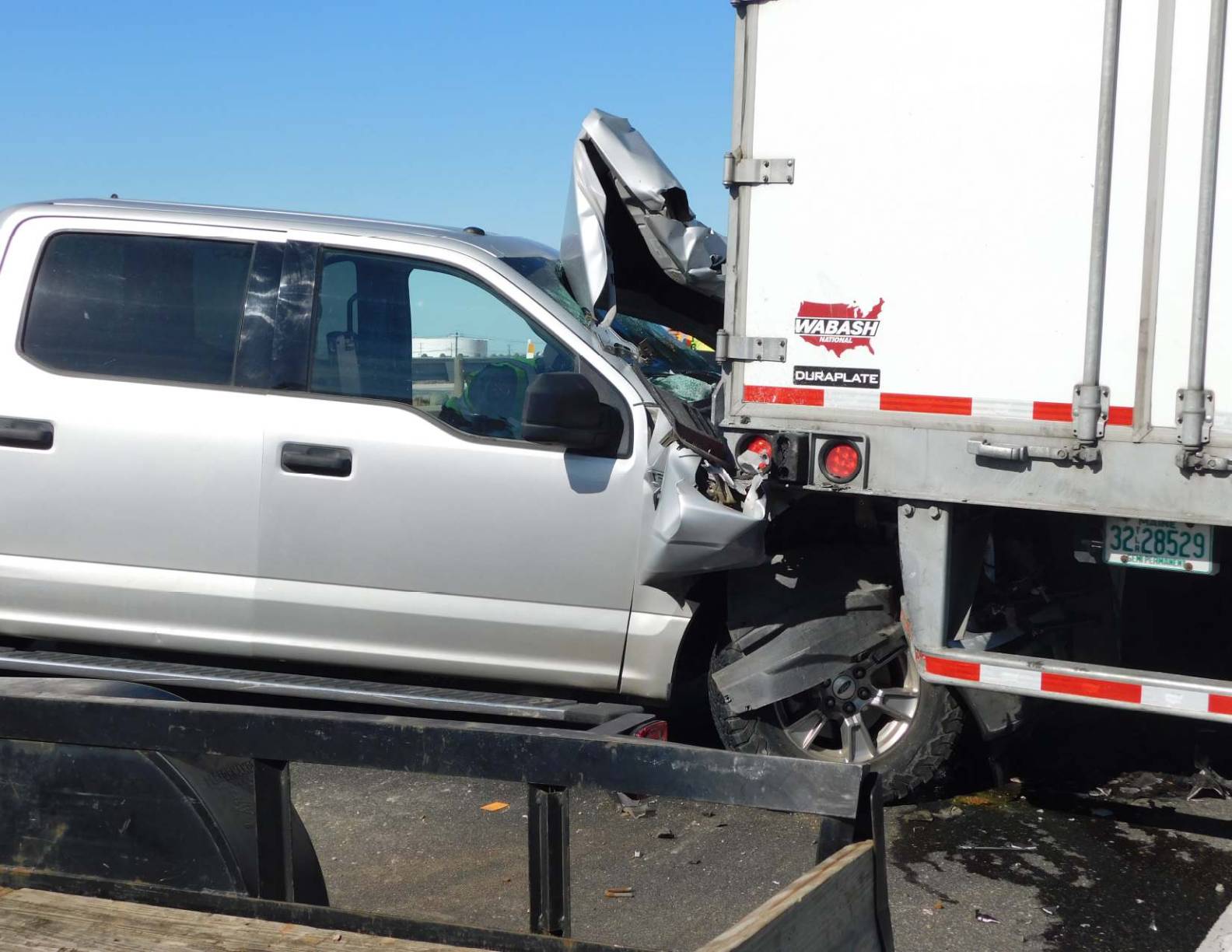 While stopped in traffic on IH-35, our client was rear ended by an 18-wheeler and shoved into the rear of another 18-wheeler that was stopped ahead of him.  Our client suffered a neck injury, a shoulder injury that required surgery, and a traumatic brain injury.  We were able to discover that the driver responsible for the accident had received insufficient training by his employer prior to the wreck.
– Settlement of $973,117.20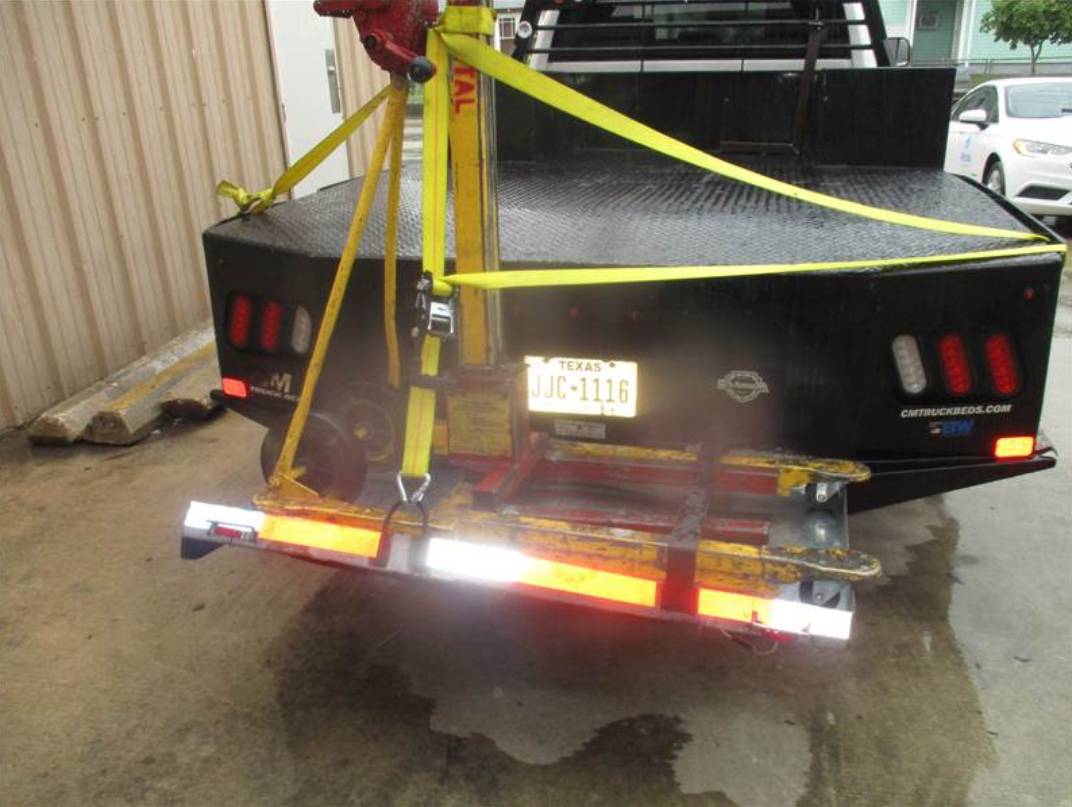 A negligent driver rear ended a vehicle that was then pushed into the rear of our client's vehicle while he was stopped at a stop light in Burleson, Texas.  Our client suffered injuries to his knee and back, and had eventually had surgery to both areas.  Prior to the hiring of our firm, the insurance company for the at fault driver offered only $500.00 to try and settle the case.
– Settlement of $1,015,000.00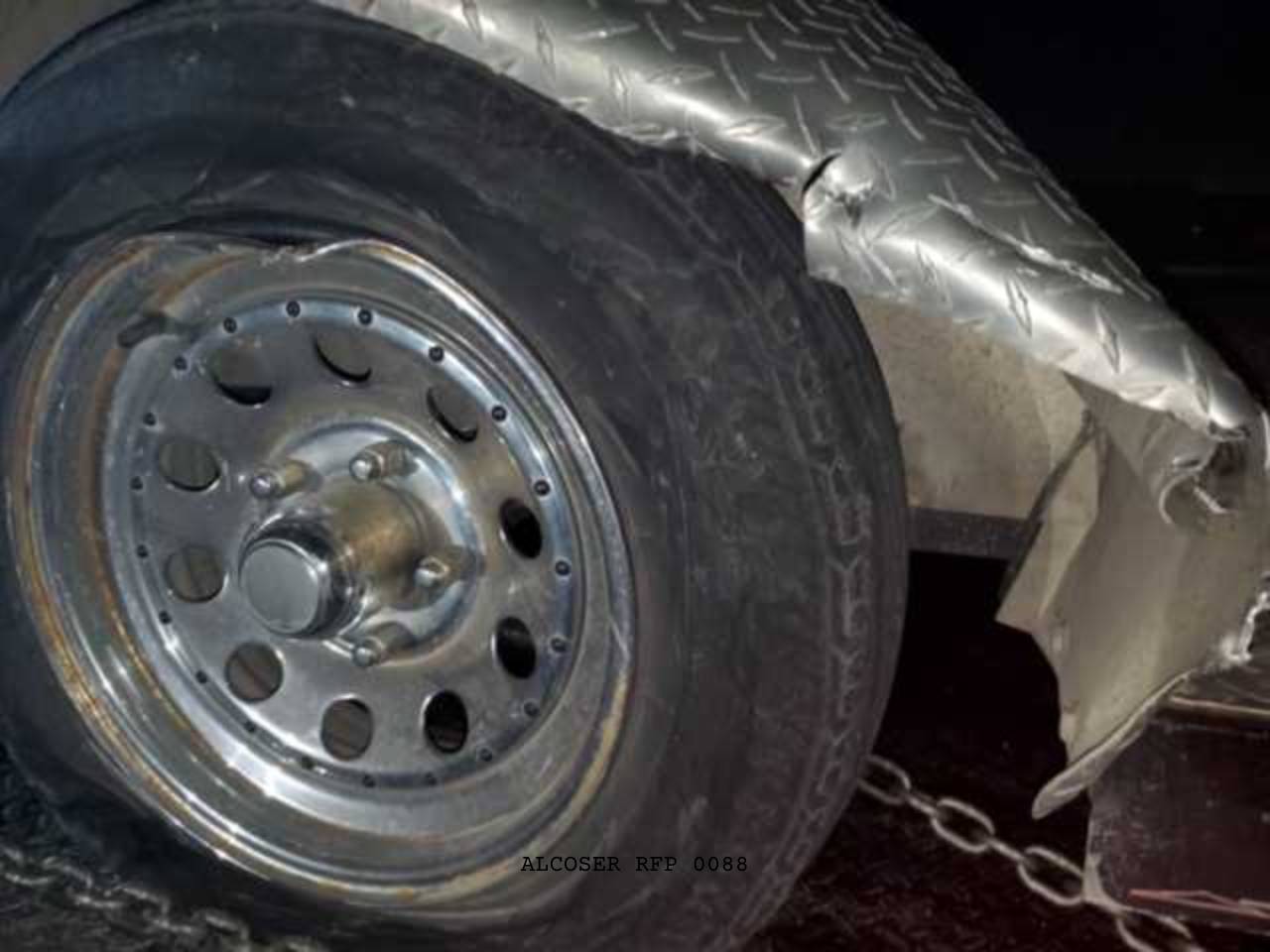 Our client was in traffic on IH-10 and wanted to change lanes.  He was waved over by the driver of an 18-wheeler who gave him space to complete the lane change.  However, as the lane change was completed, the driver of the 18-wheeler unexpectedly rammed into the back of our client's vehicle.  The impact resulted in a severe shoulder injury that necessitated surgery.  We were able to obtain a favorable settlement when the negligent driver refused to participate fully in the litigation.
– Settlement of $700,000.00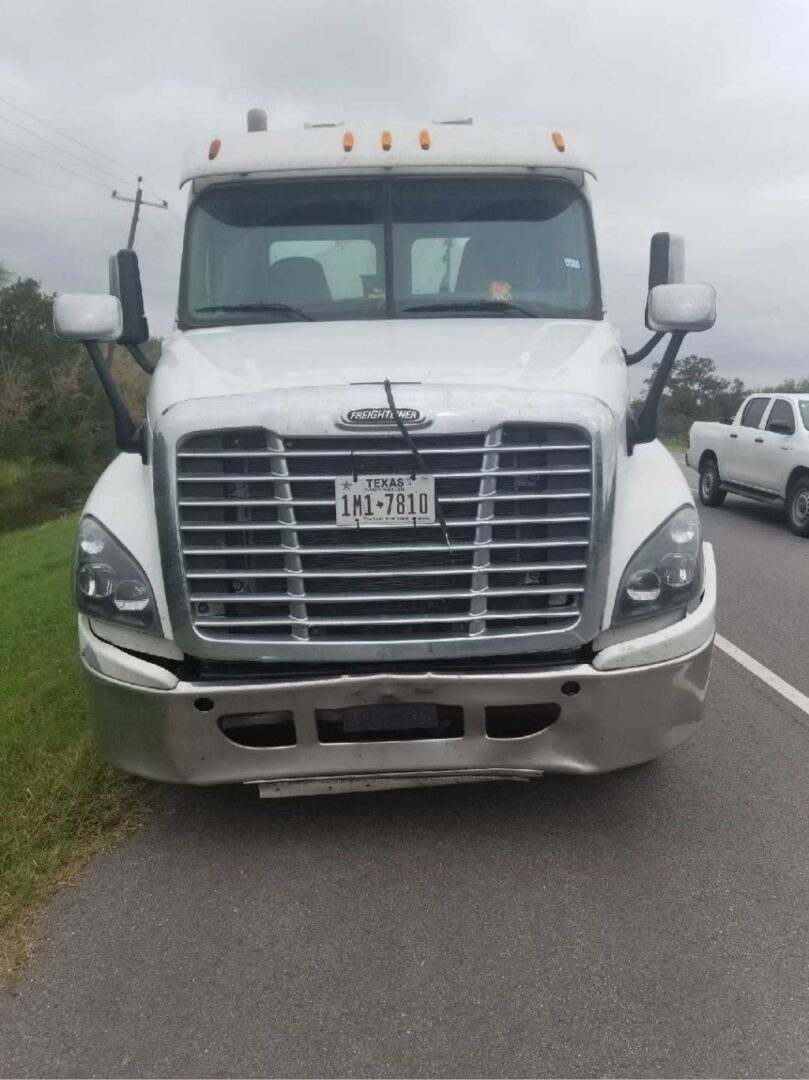 Our clients were rear ended by an 18-wheeler and suffered back injuries and shoulder injuries. It was only after digging through the files of the trucking company that we were able to determine that the driver had prior safety violations like driving with defective tail lights and failing to perform a pre-trip inspection that caused a fire. He should have never been behind the wheel that day.
– Settlement of $835,000.00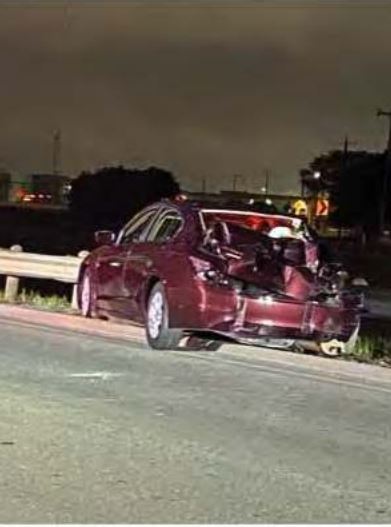 Our client sustained a traumatic brain injury and a back injury that required surgery when an 18-wheeler struck him from behind as traffic slowed on the freeway. The driver of the 18-wheeler tried to blame our client when asked what happened at the scene of the accident. When we later took the driver's deposition, she changed her story. The data retrieved from the 18-wheeler revealed that she was traveling 8 miles per hour above the speed limit in the moments leading up to the crash.
– Settlement of $1,200,000.00
While lawfully riding his bicycle, our client was struck from behind and thrown to the pavement. The driver who caused the wreck tried to downplay the impact and claim our client could not have been hurt, but we found gas station surveillance footage and a witness which proved otherwise.
– Settlement of $235,000.00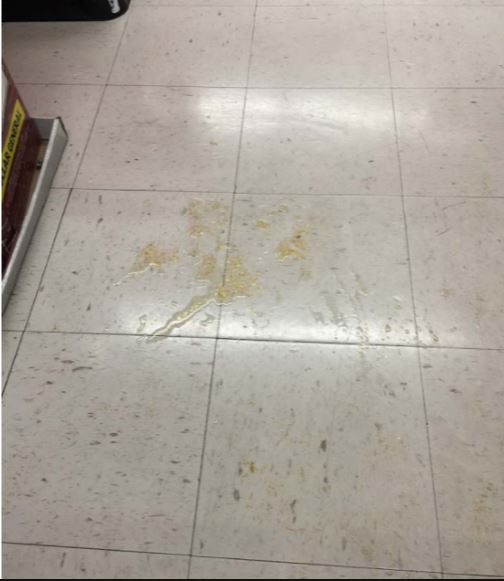 Our client slipped and fell on a slippery substance containing gold glitter. She hit her head on the ground and injured her back. While our client was injured on the ground, two employees were arguing over who should have cleaned up the substance prior to her fall.
– Settlement of $120,000.00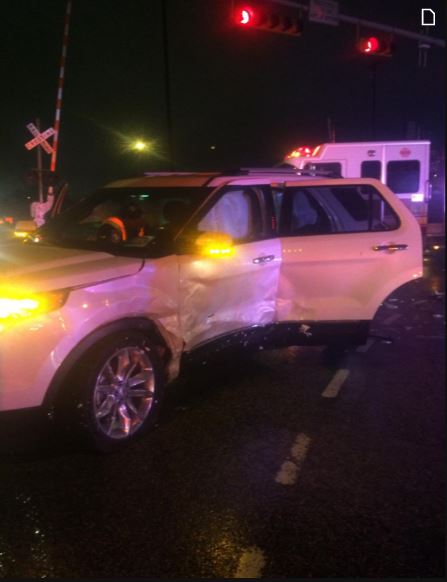 Our client was hit by a driver with no insurance and had to make a claim with her own insurance company to cover medical expenses related to a neck injury caused by the crash. Our client's own insurance company made a maximum offer of $7,000.00 to settle the case, so we took the case to trial and obtained a jury verdict of $86,500.00.
– Verdict of $86,500.00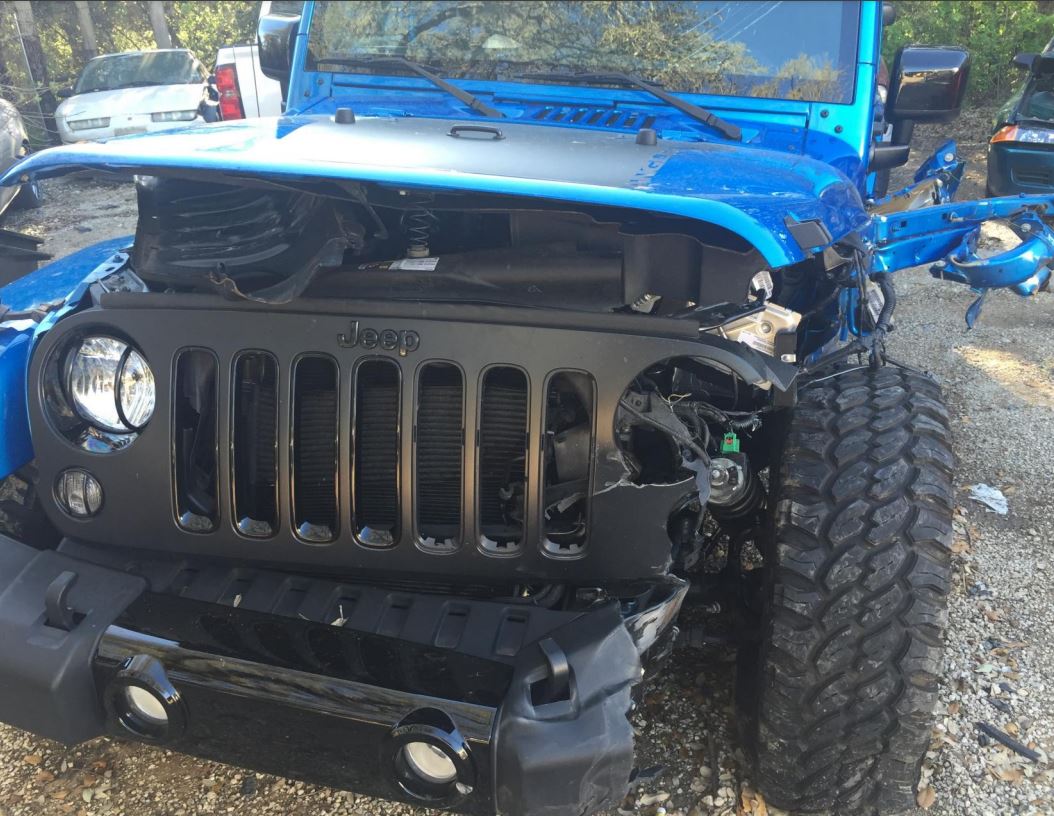 A trailer from another truck detached and slammed into our client's vehicle causing severe back injuries. Our client's custom blue jeep was totaled.
– Settlement of $175,000.00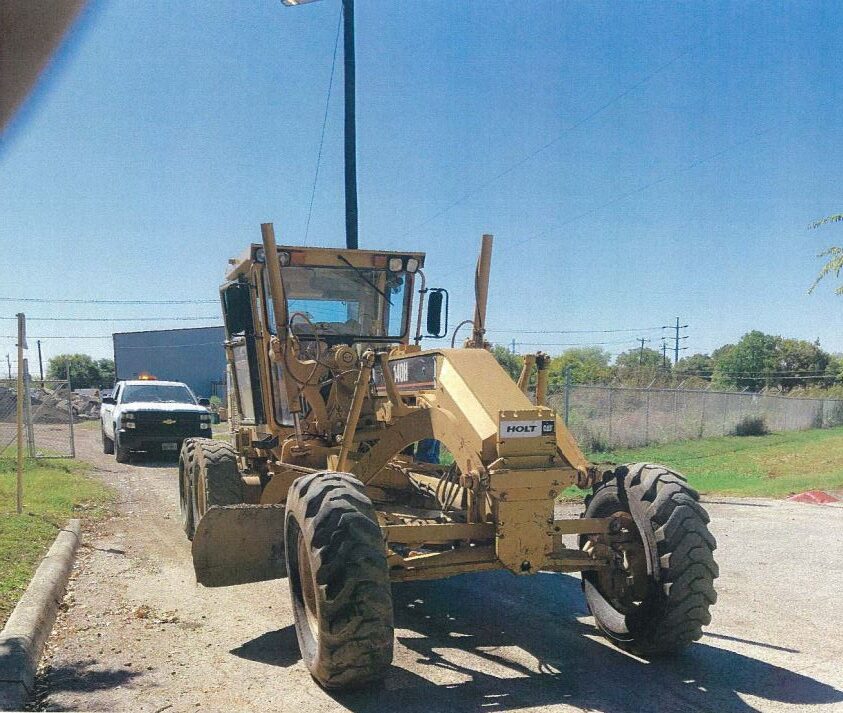 Our client was rear ended by a large construction vehicle while parked on the side of the road. Our investigation into the wreck revealed that the driver of the construction vehicle was not paying attention because he was on his cell phone having an argument with his wife.
– Settlement of $175,000.00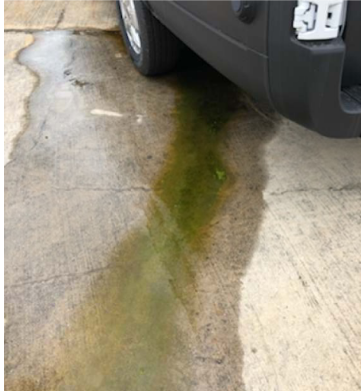 Our client slipped in some algae that had accumulated behind the main office of a local self storage facility.  She aggravated her prior back condition and suffered a new left shoulder injury, both of which required surgery.  The on-site manager had been in the area where the algae had accumulated over five times prior to this incident and never placed out any warning cones or told our client to watch out for the slippery algae.
– Settlement of $500,000.00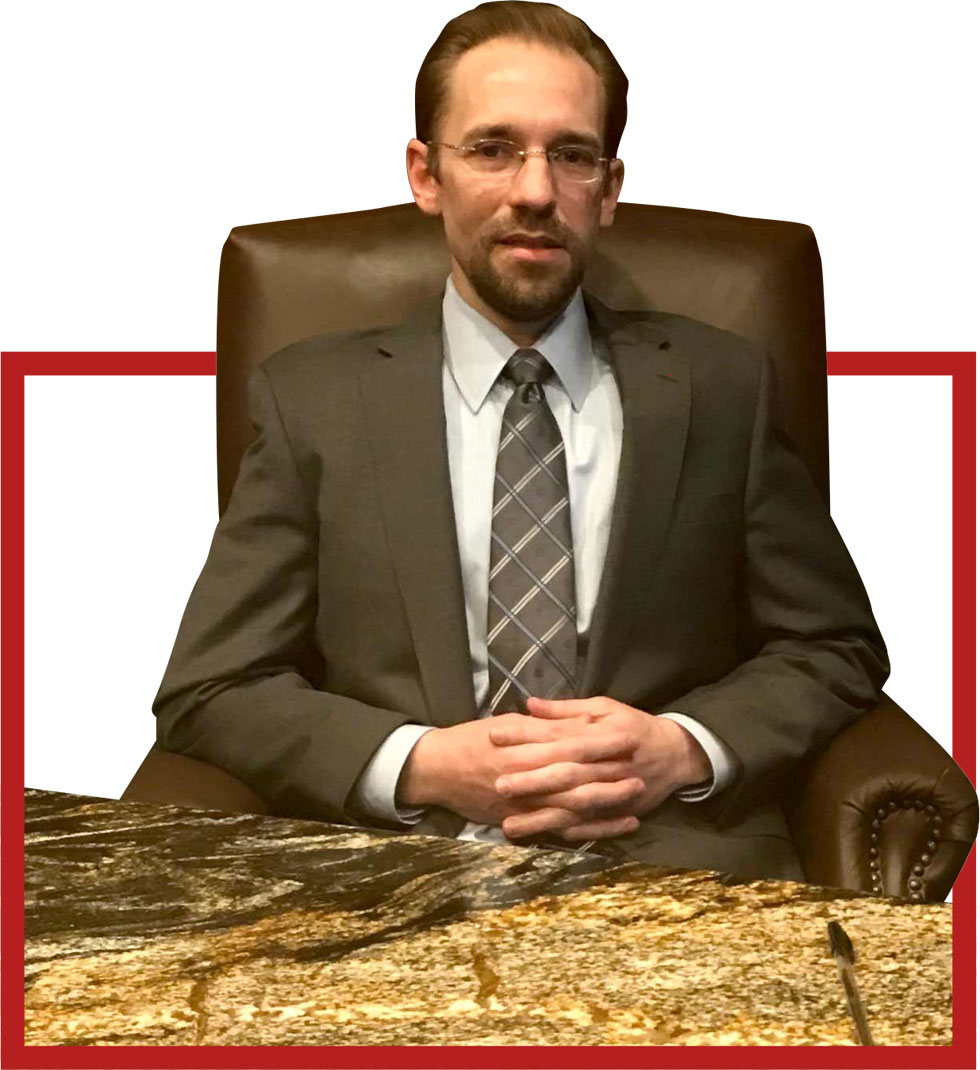 A Step Ahead of

the Opposition
Before opening my own law firm to fight for injured clients, I spent a decade representing insurers – and learning the tactics that they use to devalue and deny personal injury claims. Knowing how the other side operates allows me to anticipate their next move and take steps to protect your interests from day one. I know what makes insurance adjusters sit up and take your claim seriously.
This experience also allows me to communicate effectively with your insurer on your behalf. You do not have to worry about giving a statement to the other parties in your case or making mistakes that could cost you down the road; I am here to guide you through the process, protecting your rights at every step so you can focus on your healing and recovery.
Client Testimonials
"I would like to say thank you to Clay Morgan he is an out standing attorney. I'm so glad that I had the opportunity to work with you. You were my angel when no one wanted to help me. If it wasn't for you I'm not sure where I would be. I am in a great place right now. You are my hero and I would recommend you to everyone."
-Tammy M.
"For the past year and a half, we have worked with Clay Morgan concerning an automobile accident involving a company vehicle. While working with Clay, everything we needed was handled professionally. Clay responded to our calls and emails quickly, and we were kept informed of the progress on a regular basis. Our opinions and preferences were respected and elicited as needed. We would not only recommend Clay to others, we would utilize him again ourselves if we were ever in need of legal services in the future."
-Jason and Stacie K.
"Clay Morgan is a gem to have on your side when you need legal expertise. He made things so much easier than I could have ever anticipated. I was kept up to speed without having to constantly reach out wondering what was going on, and if ever I did have questions or concerns, he was quick with his response. And let me just say that my previous experience with an attorney was abhorrent. I did not like how I felt when I left that office, so the turn of events that led me to Clay Morgan was most definitely a blessing. He receives the highest of recommendations from me."
-Dawn W.
"Attorney Clay Morgan is very knowledgeable, reliable and extremely helpful. He's always willing to take the extra mile to ensure that I fully understand my options and what's going on in the case. Any questions that I had were always answered promptly (same day). I hired Clay when I lived in San Antonio, I was extremely pleased with the way my case was handled and with the outcome. Therefore, even though I now live in Houston, I acquired his services again. If you want someone that knows what they're doing and excels, Clay Morgan is who you want to hire!"
-Judy M.
Meet Clayton Walker Morgan
Empowering clients after a life-altering injury or disability is my passion. That means listening to YOUR story and guiding you through the recovery process so you can get back to your best life.
Send a brief description of your legal issue to discuss it with an experienced attorney.